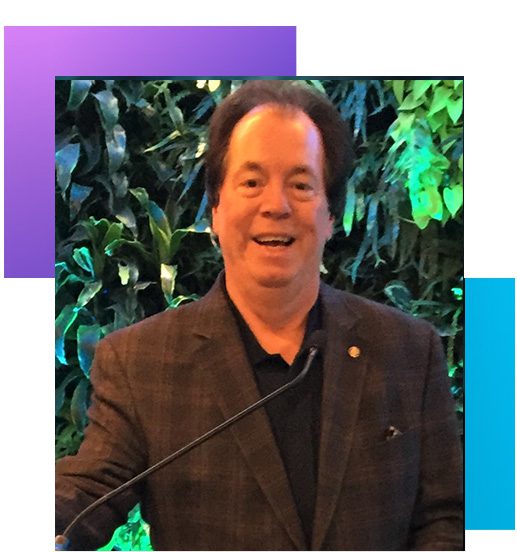 Tom Hinton's Bio
Tom Hinton is one of America's most popular business speakers. He is well known for his expertise in the areas of Creating a Culture of Excellence in the Workplace, Customer Relations, Team Building, Leadership Strategies and Decision-Making, and Management Development. Tom Hinton has addressed over 1,250 major corporate, association, and government audiences in the North America, Europe, Asia, Africa, and South America. What Tom brings to the platform is a powerful message that will educate, motivate, inspire and entertain your attendees!
Tom's client list represents a diverse group of more than 1,250 clients including: the New Otani Hotels of Japan, Union Bank, Isuzu North America, Giant Food Stores, the University of California, General Motors of Canada, the Alliance of American Insurers, Boston Public Schools, the U.S. Army, the U.S. Navy, Minnesota Multi-Housing Association, Wells Fargo Bank, Employers Reinsurance Inc., Banklink, Group 4 Software, Sysco, Preferred Hotels, Blue Shield of California, the Social Security Administration, the U.S. Department of Labor, the California Department of Parks, INC. Magazine, MPI, ASAE, PCMA, and Bank of America.
Tom is the author of The Spirit of Service and Leadership Lessons I Learned on the Links: 72 Ways to Par the Course of Business and Life, and 10,000 Days: The Rest of Your Life, The Best of Your Life. He is the co-author of The Heart and Soul of Culture, and Customer-Focused Quality: What To Do on Monday Morning. His books are available on Amazon.com Tom has written over forty articles for publications such as the San Diego Business Journal, The Los Angeles Business Journal, Quality Digest, and California Excellence.
Also, Tom is a recognized expert in the field of Leadership Development and Management Growth. He serves on the Board of Directors of The 10,000 Days Foundation and the American Consumer Council.
Tom is a graduate of the University of Maryland and completed the Fundraising Management certificate program at the University of San Diego. He resides in San Diego, CA.
For more information, please contact tom@tomhinton.com or call (858) 449-9055 during Pacific Coast Time business hours.
Book Tom Hinton Today !
If you want a reliable, seasoned professional speaker and author who will get results and help your attendees improve their performance, book Tom Hinton today!