Since the rise of the COVID pandemic in 2019, the real estate market has been topsy-turvy. The following occurrences have become the norm:
All-cash offers
Bidding wars
Waiving of all inspections
And more
As the real estate market and interest rates hit record numbers, many are wondering if the bubble will ever burst. Signs are pointing to a change in the market, but is that accurate?
Here is everything you need to know about the real estate market and its current status: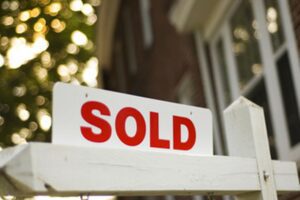 Low Inventory Continues…but with hope
The low inventory of homes on the market continues. However, signs are showing significant growth over the last several months.
Low inventory and high demand created steep competition for consumers looking to purchase real estate. The trend is taking a turn and continues to move upward. More inventory is coming onto the market, but the competition remains strong.
Annual Home Values on the Rise
Home prices continue to increase as time passes. The national median home price has increased a whopping 11% and shows no signs of slowing down.
Now is a great time for sellers to list their homes on the market. They can expect to cash in over-asking price bids from potential buyers. Bear in mind that the rate of home value increase is showing signs of slowing down compared to previous months.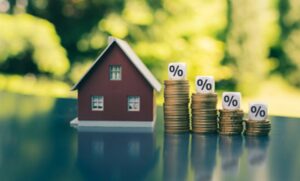 Mortgage Interest Rates Still High
This week alone in February 2023, the Fed has increased the mortgage rate yet again. As the mortgage rate continues to tick upward, your home loan payments are surely affected.
Both 15-year and 30-year mortgages are impacted by the new rate hike. The current rate stands at 6.62%, the highest rate since November 2022.
New Online Real Estate Services
Chances are that you have heard of large real estate businesses such as Zillow and Realtor.com. However, more real estate services than ever before are going digital.
You can now buy or sell your home directly online without ever stepping foot outside of your front door. Third parties now can do the hard work for you without needing to high a real estate agent. Third-party buyers are gaining traction as they purchase properties to rehabilitate, then flip for a profit.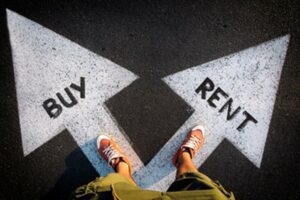 High Risk Becoming Attractive
Desperate times call for desperate measures. With record-high rental fees, renters are opting to become homeowners. People are now considering more high-risk options in order to purchase a home.
If you cannot quite afford a home, rent-to-own options may be available in your area. Sellers like Divvy offer these types of agreements and allow you to quickly relocate to your new home without a downpayment or needing to qualify for a mortgage. However, the downside is that the rent is more expensive. Additionally, if you do not qualify for the home in the future, you do not get back your payments.
Is Now a Good Time to Buy?
With the mortgage rates still being on the lower end, now is a great time to buy a home. You have a higher chance of getting approved for a mortgage loan with the rates as they stand.
The higher the mortgage rates go, the lesser home you can afford. Housing prices are no longer in the upend of a swing, so they are more affordable. As the market has been unpredictable over the last few years, it appears to have settled more now than before.
Is Now a Good Time to Sell?
With the market still on fire, low inventory, and high demand, now is a great time for consumers to sell. You can expect to receive over-asking prices and for buyers to be more lenient with demands.
With the mortgage rates still being lower than in previous years, more people will be interested in purchasing a home this year. Odds are, the value of your home has increased; therefore, you can get more bang for your buck.
Bottom Line
The real estate market appears to have become more stabilized than in recent months. Now is a great time to consider buying a new home or perhaps selling your old one.
Mortgage rates continue to increase but are still on the lower end. Inventory remains low and competition steep, yet more properties are hitting the market. Now is a great time to consider a real estate move.
For more trending consumer news, check out Tom Hinton and his expertise in the industry!