Graduation is a life-changing event. It is the moment where all of your hard work pays off as you cross the stage to retrieve your degree.
As more of the younger generations graduate and enter the workforce, it poses the question: What's next?
Here are several key things you need to know about the "next steps" after graduation: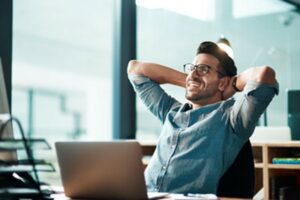 Take a Breather
It is imperative to allow yourself a few moments to enjoy the successes of your hard work. This does not mean taking 5 years off and traveling the world. However, traveling is a great after-graduation present to decompress as you begin the next chapter of your adult life.
Take some well-deserved time off and simply breathe. Work will always be there. Before you jump into looking for your post-graduate job the moment the degree touches your fingertips, rest and rejuvenate. Let yourself adjust to your post-school life as it will take time for the dust to settle.
Decide Your Next Step
Your next steps are the crucial ones. Do you want to stay in the same location where you graduated? Are you looking to expand your geographic horizon? Take this time to navigate the life that you want to create.
You are in control of what you do next. Decide what you want your next step to be whether it is relocating to a more desirable place or simply taking a gap year before you begin your life-long career.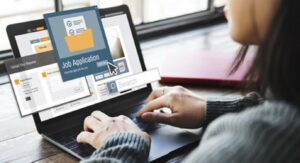 Begin Your Graduate Job Search
After resting and reveling in your accomplishments, now it is time to get back to the grind—beginning the hunt for your first post-graduation job/career! This is an exciting time so keep your eye on the prize and stay positive; this is why you worked so hard to earn that degree!.
Although the competition is tough out there, your degree will set you apart. Begin seeking out companies that allow for career advancement. Don't jump at the first job offer. Instead, look for some semblance of longevity and growth that will further your career. The ultimate goal is to land a permanent position in which you can grow.
Seek an Internship
Although many new graduates aim for permanent positions right off the bat, others may opt for an internship. Internship roles can be paid and get your foot in the door. The learning curve of landing an internship can give you wonderful exposure to the day-to-day operations that utilize your knowledge.
Know that many entry-level jobs may be difficult to land without any real-world experience beforehand. Therefore, internships are the perfect recipe to showcase your hands-on experience when applying for the job of your dreams—or to get hired at the place of your internship!
Start Your Own Business
If there are no jobs that fulfill your fancy, you can create your own. After The Great Resignation, many people set off on their own to become entrepreneurs. More small businesses were created during the aftermath of the Covid pandemic than ever before.
Being your own boss means lots of hard work initially, but also setting your own hours, possessing flexibility in life, and calling the shots. The hours can be long as you navigate what works for you, yet the fruits of your labor can be most fulfilling.
Continue Your Education
Just because you finished college does not mean that your education has to stop there. If you truly know your purpose, you may want to consider applying for graduate school and a certification program.
Graduate school can offer you the following:
Greater exposure to more job opportunities
Lesser competition
Higher rate of pay
More opportunities for career advancement
And more
If your long-term career goals require more school, now is a great time to begin researching graduate programs in your area of interest. You also want to review admission requirements to make sure that you are eligible for the program of your interest.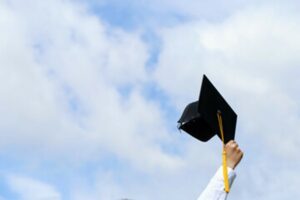 Bottom Line
Graduating with a degree is an incredible feat. It leads to great opportunities in both your professional and personal life.
Deciding which route you want to go can greatly impact the turnout of receiving your degree. Whether it be continuing your education, taking a gap year, or applying to an internship, this is an exciting time in your life!